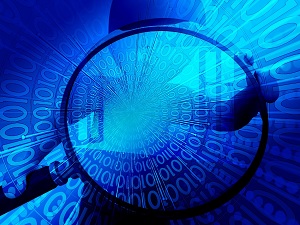 The latest Windows Insider Preview build contains a quirky bit of history, or rather, it specifically doesn't contain it. That most recent Windows 10 build is the first one ever to be released without the Internet Explorer web browser included in the code.
Both Brandon LeBlanc and Amanda Langowski, of Microsoft, confirmed that fact and noted the official passing of Internet Explorer 11. From here on, the only built in browser included with the OS is the new Chromium-based Edge browser.
This is all part of the slow-moving chess game that Microsoft is playing with its browser, and their roadmap to formally retire IE 11 is well covered ground. The next significant date is August 17th, 2021, which is the date that Microsoft 365 and other apps will officially end support for Internet Explorer 11. Then finally, on June 15th, 2022, the desktop application itself will be retired.
If there's a silver lining to be found, it lies in the fact that Microsoft took pains to build backwards compatibility into their new browser. According to Sean Lyndersay, the Microsoft Edge Partner Group Program Manage, "Microsoft Edge has Internet Explorer mode ('IE mode') built in, so you can access those legacy Internet Explorer-based websites and applications straight from Microsoft Edge."
Were you dreading the thought of having to retire one or more old legacy applications and rebuild them around today's more modern browsers? Well, take heart in the fact that you won't have to do that, though expect a few wrinkles to crop up along the way.
Another unrelated change you might note with the most recent Windows Insider Build (21387) is the fact that the company has done away with "Eco Mode". That was a feature they experimented with that allowed users to throttle resource-intensive processes and release memory and CPU cycles, freeing them up for other tasks.
Finally, of course, the latest build comes with a raft of tweaks designed to improve overall stability and performance. If you're a member of the Windows Insiders group, be sure to check out the latest from the company.